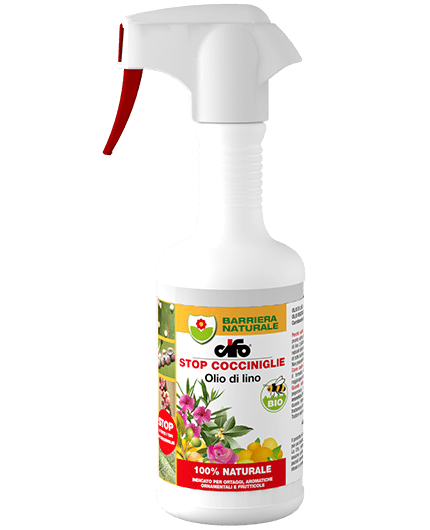 Allowed in organic agriculture

Approved for organic agriculture

Pure concentrate of Macrocystis Integrifolia
Characteristics
Biological and natural product, obtained through cold pressing of seeds.
The use of the product enhances the natural defences of the plants against insects, specially mealybugs. Olio di Lino Cifo leaves no residues on the plants for direct human consumption (fruits and vegetables).
How it's used
Use the product during the whole vegetative cycle of Horticultural plants (aubergine, peppers/chili peppers, lettuce, strawberries, onions, cauliflower) aromatic, fruit and ornamental plants.
Dilute the content of 15 ml in 1 L of water sprying the product on the foliage, trying to reach also the bottom of the leaf. Treat at least 3 times every 7-10 days.

Packaging
200 ml; 500 ml