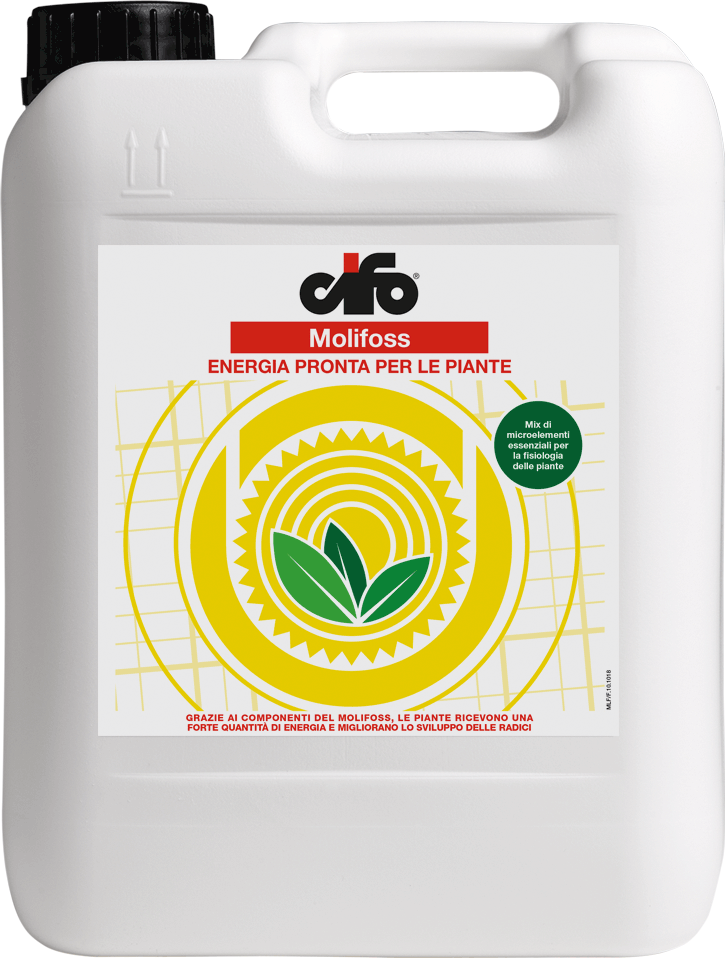 Allowed in organic agriculture

Approved for organic agriculture

Pure concentrate of Macrocystis Integrifolia
PROPERTIES
Molifoss is a foliar fertilizer based on Phosphorus, Magnesium, Zinc, enriched with Manganese and Molybdenum, microelements that support plants during their growth and production phases.
Phosphorus supply is fundamental for seed formation and energy transfer in the plant.
Magnesium is a key component of chlorophyll therefore supports photosynthetic activity, while Zinc is a major element in many proteins and enzymes that contribute to vegetative growth and cell elongation.
Molybdenum and Manganese are key elements in the process of nitrogen metabolism and nitrogen fixation in legumes.
Deficiencies of those elements cause a poor nodulation therefore a reduction in nitrogen availability to the plant.
Increases the production of legumes
Enhances root development in the early phases
Improves photosynthetic activity and nitrogen metabolism
SIZE
10 L