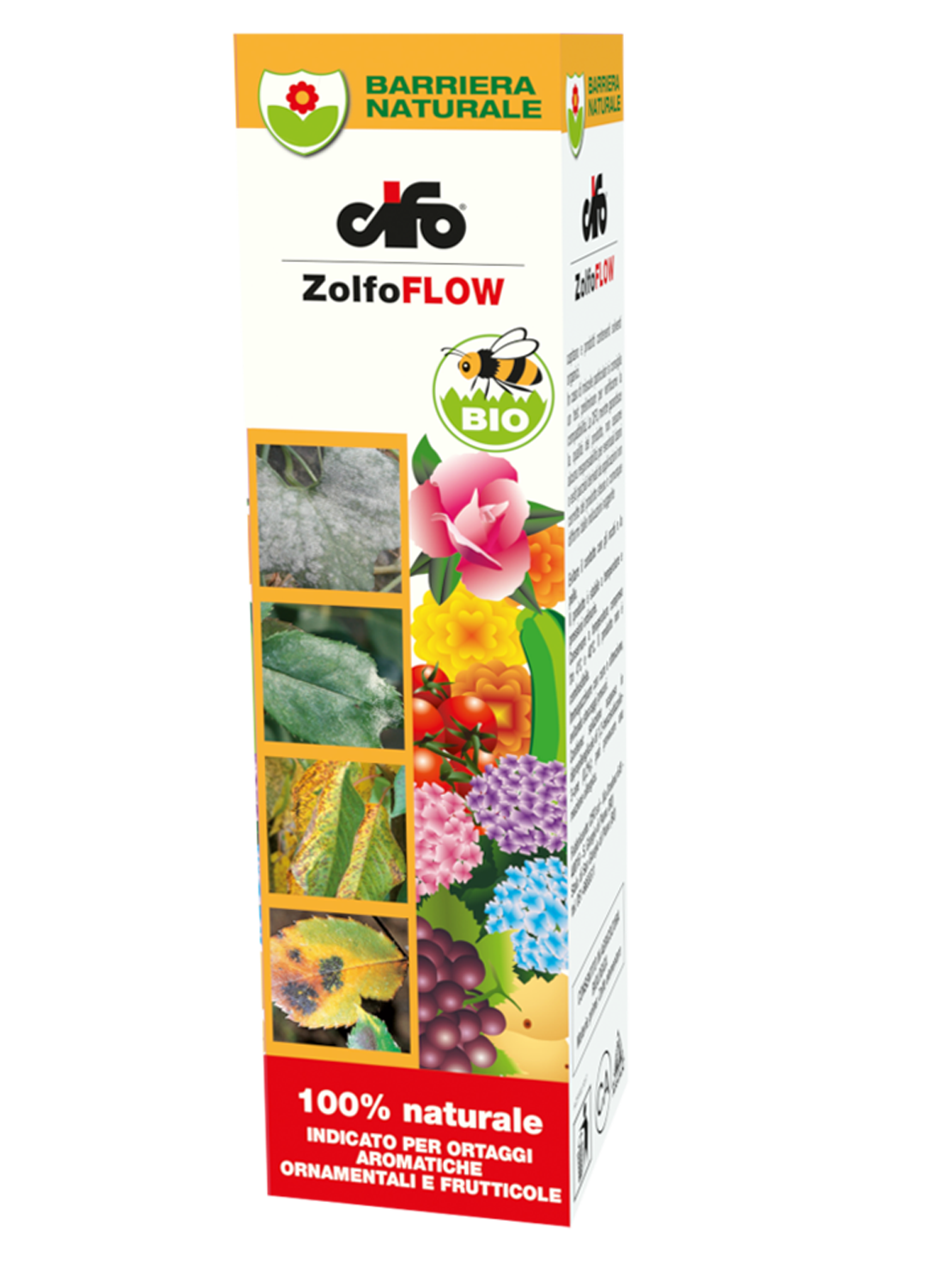 Allowed in organic agriculture

Approved for organic agriculture

Pure concentrate of Macrocystis Integrifolia
Characteristics
Zolfo flow is a biological, sulphur based, product, in flowable formulation.
The innovative production methodology provides a high concentration and high quality formulation that enhances sulphur activity for plants by promoting chlorophyll photosynthesis and protein formation being the component of essential amino acids such as methionine, cystine and cysteine.
It also promotes the formation of essential aromas.
The use of Zolfo Flow prevents mesoelement deficiencies (pale color of young leaves, poorly succulent and scented fruits), improves the final quality of yields.
How it's used
Dilute the content of 3-5 ml in 1 liter of water. Suitable for horticultural plants( zucchinis, potatoes, tomatoes, aubergines, peppers/chili peppers, strawberries, onions, cauliflowers, etc.) fruit, aromatic and ornamental trees.
Use the product throughout the entire vegetative cycle of the plant.
Repeat at least 3 times, 7-10 days after each treatment.
Packaging
200 ml