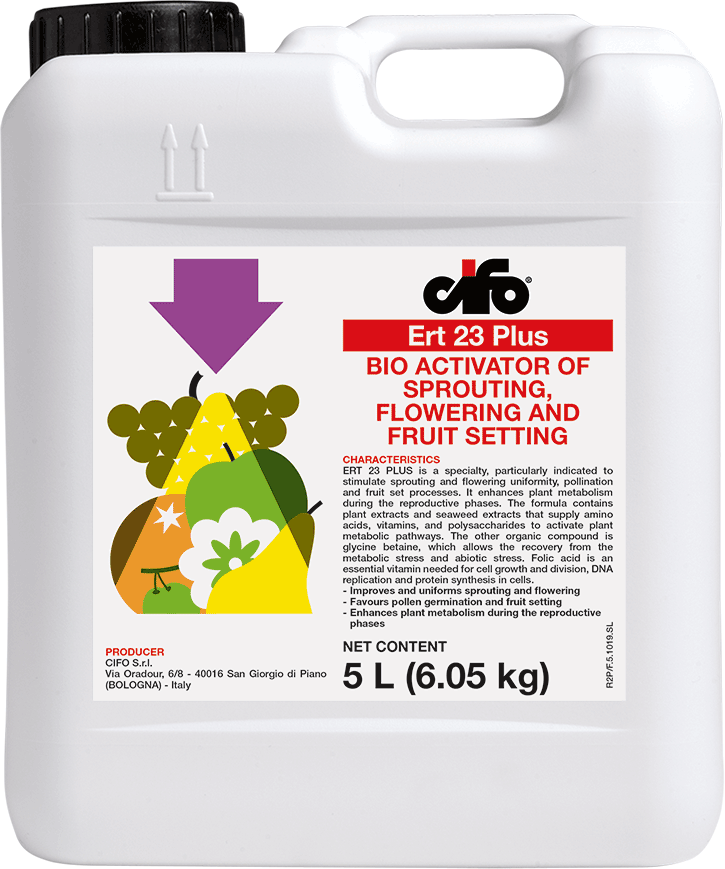 Allowed in organic agriculture

Approved for organic agriculture

Pure concentrate of Macrocystis Integrifolia
PROPERTIES
ERT 23 PLUS is a biostimulant, particularly indicated to stimulate sprouting and flowering uniformity, and fruit set processes.
The formula contains plant extracts and Seaweed extracts (Macrocystis integrifolia) that supply amino acids, vitamins polysaccharides and natural growth regulators to activate plant metabolic pathways.
The other organic compound is glycine betaine with an antistress action in particular against sudden termic changes at the end of winter.
ERT 23 PLUS contains also folic acid, an essential vitamin needed for cell growth and division, DNA replication and protein synthesis in cells.
Improves and uniforms sprouting and flowering
Favurs pollen germination and fruit setting
SIZE
1 L; 5 L