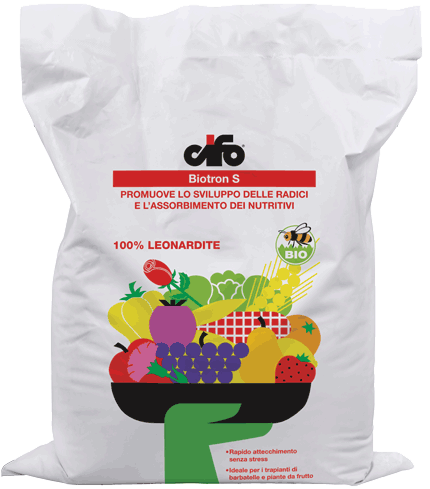 Allowed in organic agriculture

Approved for organic agriculture

Pure concentrate of Macrocystis Integrifolia
PROPERTIES
The high content of organic substance present therein is characterised by a high value (93%) of humified organic substance which translates into a percentage of humic and fulvic, acíds really unique in nature.
The humic and fulvic acids, gradually released from the product, combine with the soil particles producing humo argillaceous colloidal complexes which don't wash away.
Their effects are the improvement of chemical-physical soil characteristics, of absorption process of all nutrients, of young plants' rooting and of seed germination.
Improves rooting of transplanted and repotted plants
Ensures balanced vegetative growth
SIZE
30 kg